SM-05 AUTOMATIC STRAW MACHINE
Used for making straw out of stalk of wheat, barley, oat, rye, soybean, corn stems and similar plants.
10-15 tones collecting capacity per day
It collects all the stalks
It makes energy and time saving.
It makes contribution to agriculture and livestock.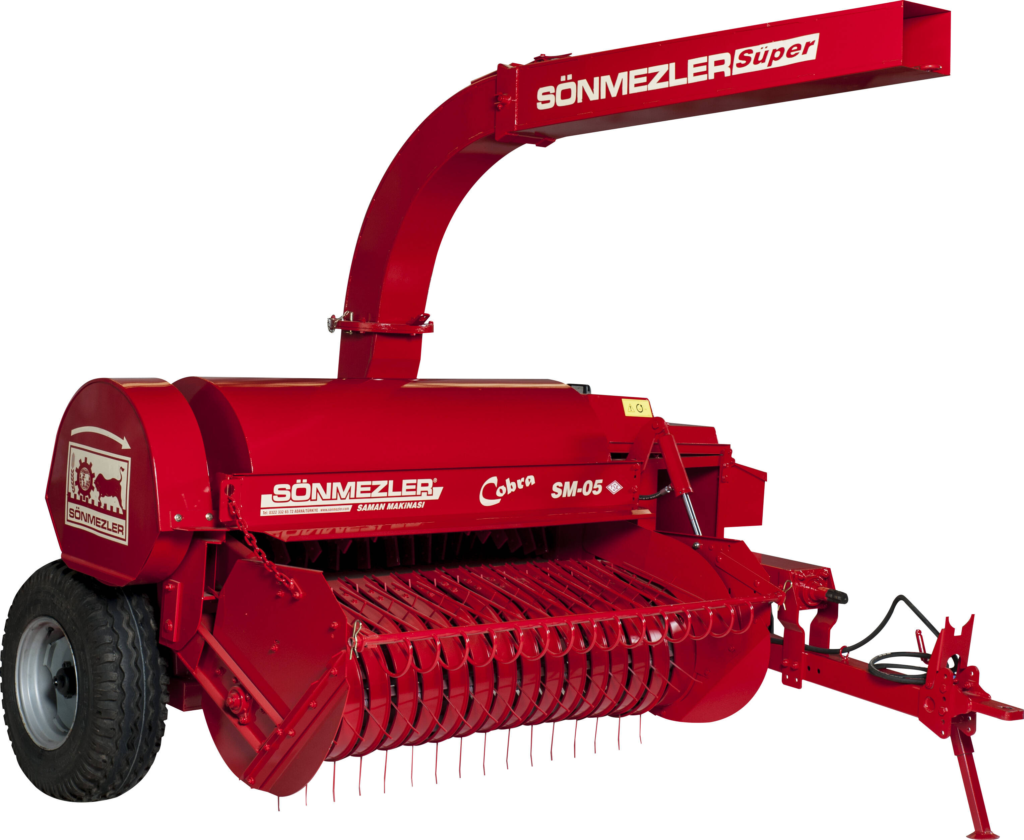 It picks up the stalks with automatic stalk picking up system after combine-harvester leave the stalks on the field then it straw them. Outland transfer them on to trailer which is connected to the machine.


Necessary power to run the machine is provided from the P.T.O of the tractor by a shaft.


Tractor, automatic stalk collecting straw making machine and trailer are connected by fork type draw bar. Fork type drawbar has two position for different working positions.